Skip to Content
Professional and Vehicle License and Registration Holds
Many states have tools to place a hold on professional and vehicle licenses if the license-holder owes back taxes. As described below, these holds can cause devastating consequences.
The Comptroller of Maryland can place a freeze on your vehicle registration or license renewal if you have a tax debt. If your account is flagged and your driver's license and/or vehicle registration is expired, you might not be able to legally drive until the hold is released.
Maryland also will freeze professional licenses, if you owe a tax balance. Also, the Comptroller can revoke a business's charter if it does not address its tax liability. These aggressive actions by the state require a fast response, in order to allow the individual to continue to work or the business to operate.
Other states have similar tools to prevent tax-owing businesses to run without addressing the liability. For example, the District of Columbia requires businesses to attest that they have "Clean Hands" to renew their registration, meaning they either do not owe taxes or have worked out a resolution with the District. Certain professional governing bodies in the District also require proof of "Clean Hands" to allow individuals to renew their professional licenses.
If you have any license-related issues due to owing state taxes, you can reach out to the Law Office of Gerald W. Kelly. My extensive knowledge and experience in this field will greatly benefit you.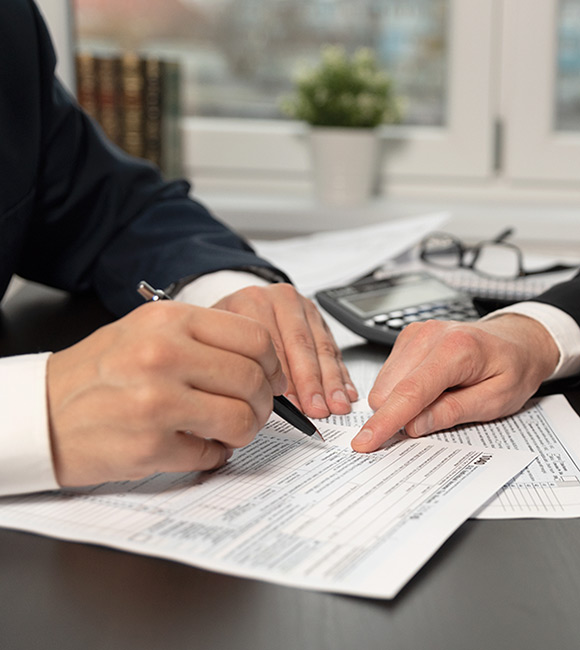 Understanding Your Options for a License Hold
Generally, license hold releases can be negotiated without full payment of the tax balance owed. If a payment plan is approved, you will then be able to renew your vehicle's registration and your license. Frequently, the state will demand an initial lump sum payment, and it is important to have a strong understanding of the state's collections procedures to be able to negotiate a practical resolution. Seeking assistance from a reputable tax attorney is essential to negotiate fair terms to release your hold.
My office can determine the best course of action for your situation, based on your unique circumstances and financial condition. If you can't pay the full amount owed in tax liabilities, we'll work with the taxing agency to negotiate a collection alternative. You may also have grounds to dispute a hold if it was sent in error or there are other legal defenses. Our firm can guide you through all the ins and outs of any holds on your flagged accounts.
Renew Your License with Help from an Experienced Tax Attorney
If your vehicle or professional license has been frozen, you should contact the Law Office of Gerald W. Kelly immediately. During the course of my decades of experience representing taxpayers, my team and I have successfully represented countless clients with state license holds. I have been successful in obtaining expedited releases so clients can continue to earn a living and have their driving privileges reinstated. Give my office a call today to discuss your state tax issues, and how I can assist with removing any holds placed on your license or registration.
Schedule a Consultation Today